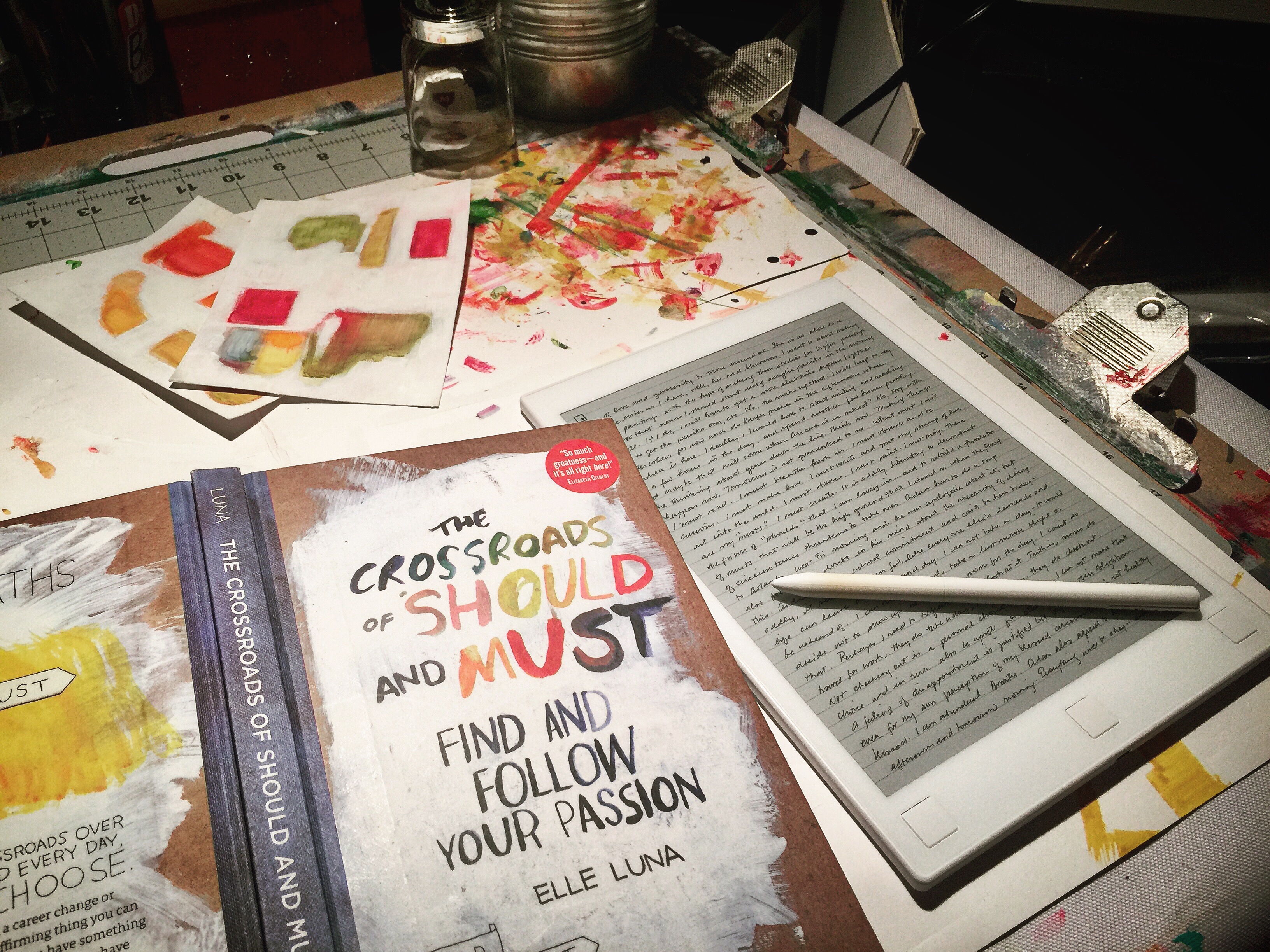 The Crossroads of Should and Must by Elle Luna is the kind of book you can read cover to cover in a couple days, but definitely one you will find yourself going back to often to glean more inspiration on the journey to find your 'must.' It is simply written, beautifully illustrated, and the anecdotes are so on point. But, more importantly, there are tangible steps outlined to help you uncover and define your 'must' and overcome your 'should.' There are prompts and actions you can take, whether you are a fledgling creative or a thriving artist. There are ever growing and ever changing demands on your time and energy and sorting out the sheep from the goats is a constant struggle so if you have not read it, do!
P.S. I would recommend getting a hard copy of the book, it's just so pretty and colorful and pleasant to hold. A Kindle reader just wouldn't do it justice.
Elle Luna gave an amazing talk at CreativeMornings /San Francisco for the global theme INK in 2015 [Watch Video].